We at Prichard Chiropractic are proud of our long history of providing effective, efficient, and appropriate care to over 25,000 patients. Our practice has been in Harborcreek, PA since 1971 and has grown with referrals from patients, physicians, and insurance companies.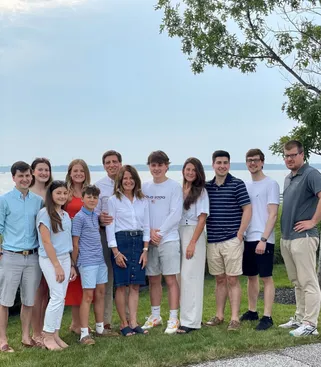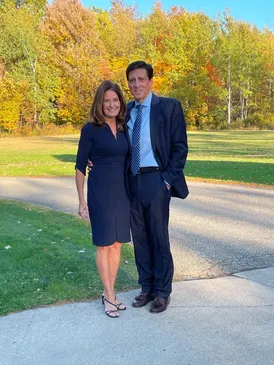 ---
Dr. Scott Prichard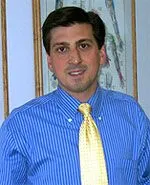 Throughout my life, I had the advantages of the healthy Chiropractic lifestyle. I was able to experience the benefits myself. I grew up in the Harborcreek community where my father, Dr. Loren Prichard, practiced. As a child, I remember hearing many people tell me how much my father had helped them. I decided in high school that I wanted to help people in the same way. I began my education with undergraduate classes at Gannon University. I followed the family tradition by later receiving my chiropractic education at Palmer College of Chiropractic in Davenport, Iowa. I graduated Magna Cum Laude with my Doctor of Chiropractic degree in 1990. I feel fortunate that I was able to return home to practice with my father. Since then, we have enjoyed working together and helping as many people as possible enjoy better health through Chiropractic Care.
My wife Kerry and I are the proud parents of ten children. Our Catholic faith is very important to us. We spend most of our time involved in our children's lives. This includes activities that range from ballet, ice skating and gymnastics, to tennis, baseball and football. Outside work and children's activities, we are active with our Church and enjoy exercising and spending time outside.

Office Hours
| | | |
| --- | --- | --- |
| Dr. Scott Prichard | Morning | Afternoon |
| Monday | 8:00 am - 12:30 pm | 1:30 pm - 6:00 pm |
| Tuesday | 8:00 am - 2:00 pm | |
| Wednesday | 8:00 am - 12:30 pm | 1:30 pm - 6:00 pm |
| Thursday | 8:00 am - 2:00 pm | |
| Friday | 8:00 am - 12:30 pm | 1:30 pm - 4:00 pm |
---

Dr. Loren Prichard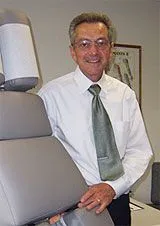 As an active teenage boy, Dr. Loren Prichard had several spinal injuries. He had positive results in healing using chiropractic treatments and, as a result, decided to pursue a career as a chiropractor. His education began at Clarion University for his undergraduate studies and was then accepted into Palmer College of Chiropractic in Davenport, Iowa. Following graduation from Palmer College in 1965, he started his chiropractic career in Erie. Later, he relocated his practice to Harborcreek in 1971 and began working with his son, Dr. Scott Prichard, in 1990. Thousands of patients over the years have benefited from his care.

Dr. Loren was a proud father, grandfather, and great grandfather to four children, seventeen grandchildren, and two great grandchildren. He was very involved with their grandchildren as they grew up, as well as with his Church alongside his wife Linda. Outside of the office he also enjoyed hunting, playing tennis, and spending time in the country.